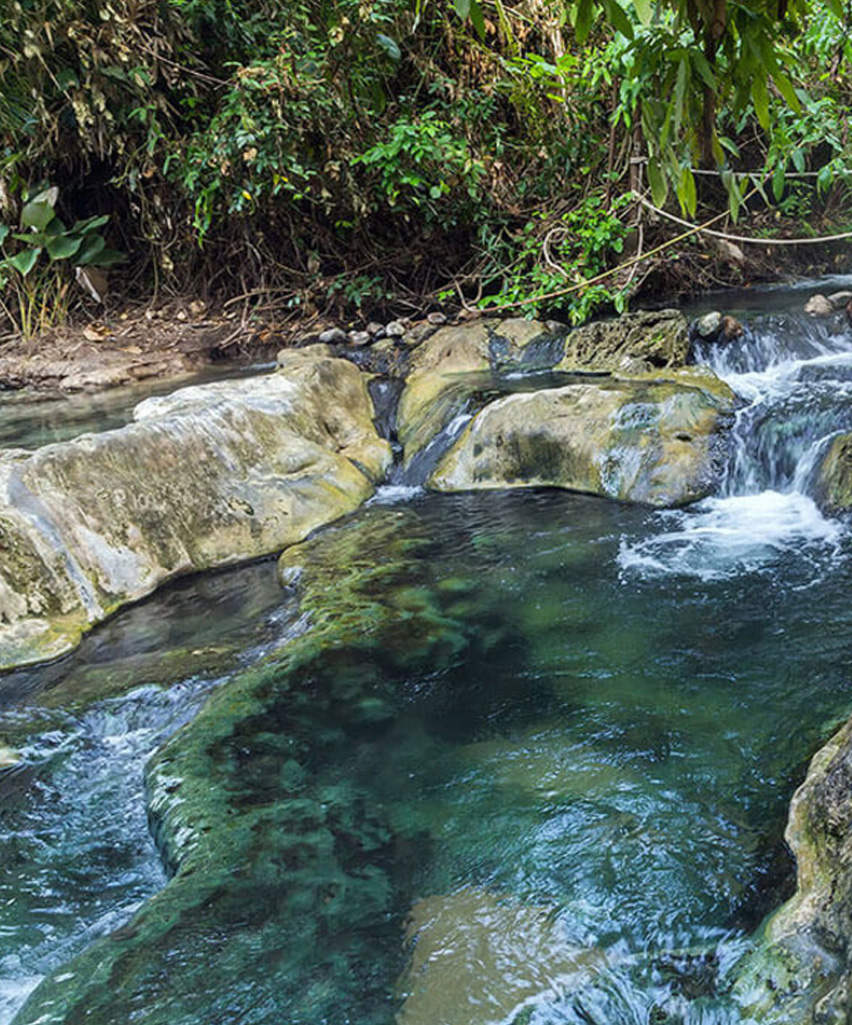 KLONG THOM HOT SPRING
Therapeutic and soothing, the Krabi Hot Springs are 'hot tubs' crafted into smooth rock channelling water from deep rooted thermal springs located in volcanic chambers.
The waters average 35-40 degree Celsius and are brimming with natural mineral salts which are claimed to cure all manner of health complaints including rheumatism and sciatica.
The sensation is utterly relaxing and the environment is certainly unique, imagine sitting in a bath tub hollowed out from nature's stone and surrounded by rainforest. These jungle baths feed into a cool stream which is perfect for dipping and diving into.
Located about 70 kilometres from Krabi town, the hot springs are in the heart of a small jungle preserve and close to the KhaoPhra Bang Khram Nature Reserve.
Situated in the same reserve as the Emerald Pool and ThungTeao Forest Natural Park, it's worth taking the time to combine all of these wonderful eco-spots in one nature filled day.