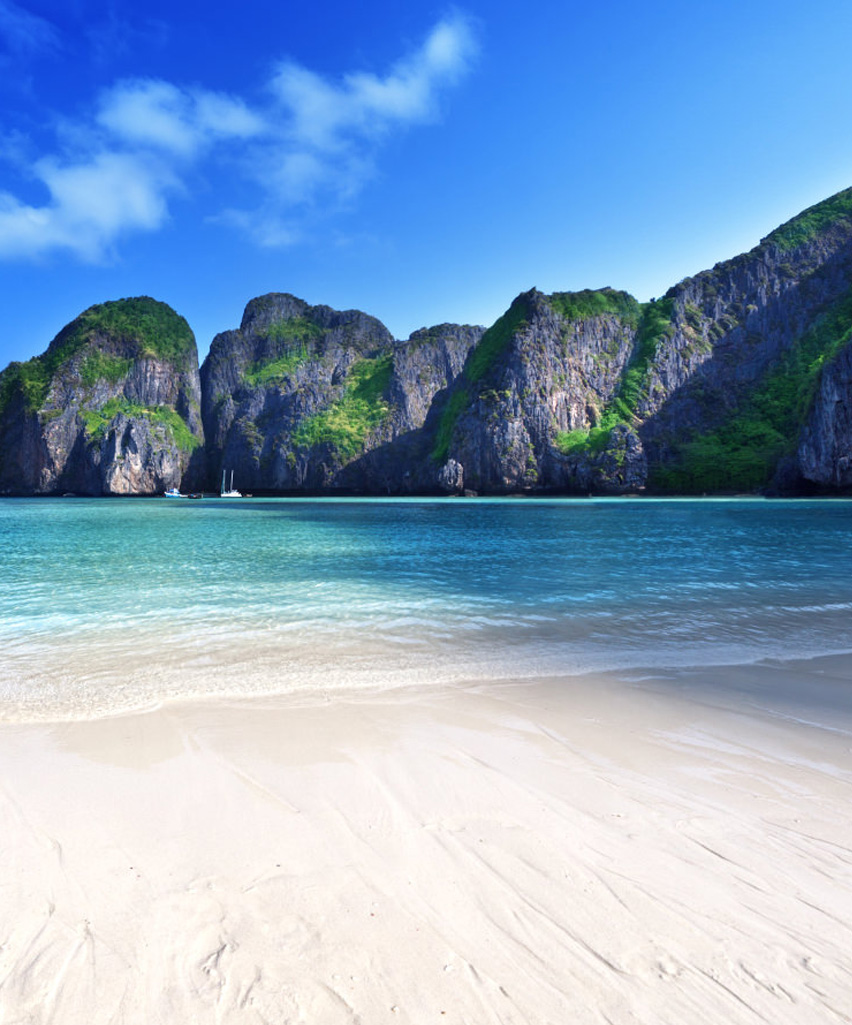 PHI PHI ISLAND
The Phi Phi islands are some of the loveliest in Southeast Asia.
Just a 45-minute speedboat trip or a 90-minute ferryboat ride from either Phuket or Krabi, these picture postcard islands offer the ultimate tropical getaway.
Featuring classic tropical beaches, stunning rock formations and vivid turquoise waters teeming with colourful marine life, it is paradise perfected. Phi Phi is a group of six islands.
The two main islands are Phi Phi Don and Phi PhiLeh. The larger and inhabited Phi Phi Don attracts hundreds of visitors to stay on its lovely shores while the smaller uninhabited Phi PhiLeh hosts stunningly beautiful bays and beaches, including the world-famous Maya Bay, which was the set where The Beach (with Leonardo Di Caprio) was filmed.